Food Packet/Relief for the Needy!
Project Giving Fund:
Currently REACh International is helping to provide Food relief for families in SE Asia and along national borders through our ministry leaders. Covid-19 and lockdowns in these nations has affected many who go without resources to purchase adequate food for their families. If you would like to help us provide packets for families in need, which also allows our ministry leaders to have an open door to share the Gospel of Jesus with them, you can do so by donating below. Thank you for helping us Reach Eastern Asia for Christ!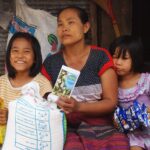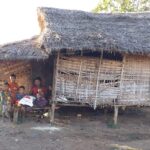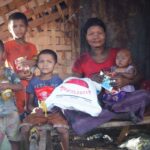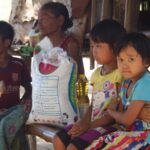 REACh International has already given over $10,254.00 USD (as of Dec 2020) and donated to over 750 families/households a Food Packet and a Gospel Tract to share God's Love through Christ. Your giving helps us impact more lives and bring food to families at a desperate time. REACh Intl. Ministries allocates 100% of all funds donated to our FOOD/AID Project.
You can give directly here through our secure ShareFaith giving platform or with PayPal:
OR GIVE BY PAYPAL:

Thank You for choosing to donate/partner with REACh Ministries. Please note that REACh International Ministries, Inc. is a registered and approved U.S. Tax-deductible 501c3 and all giving records will be provided at the end of each year for each donor that provides complete contact address information.
All Giving is secure and encrypted for your security!
We thank you for partnering with us to Reach Eastern Asia for Christ!