#1 What We do: The Timothy Project – 2Tim2:Two
2 Timothy 2:2 And the things that you have heard from me among many witnesses, commit these to faithful men who will be able to teach others also. NKJV …You have heard me teach things that have been confirmed by many reliable witnesses. Now teach these truths to other trustworthy people who will be able to pass them on to others. NLT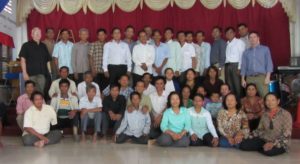 Project REACh targets to help aid Asian local leaders to evangelize and disciple. Therefore, an essential part of our mission is equipping them as Paul did Timothy with the vision and purpose to reproduce leaders that will evangelize & disciple. We do this through our AMGA (Antioch Ministry Group Association) Leadership Trainings. We bring mobile bible schools to indigenous pastors and leaders who can not leave their place of dwelling. So we bring the School of Training to them in modular training campaigns. We cover 3 modules: 1- Position in the Kingdom, 2- Purpose in the Kingdom and 3- Power in the Kingdom. Position as a
Child & to know their inheritance. Purpose to function successfully in their specific calling & gifting. Power to reproduce in the Body of Christ. REACh Intl. Ministries has seen much fruit from training, teaching and empowering Asian nationals. Many leaders now, have taken our school of training and are duplicating laborers within their own ministry networks, thus fulfilling 2Tim2:Two!
#2 What We do: The C P Project – Church Planting
Spreading the Gospel through Nationals:
We support & fund national leaders in Asia to bring the Gospel to their own distinct people groups, to reach new territories/villages and to plant new churches. You can help us support a national leader/Church Planter and be part of reaching new people with the Gospel that have never heard before. The number of national leaders we can train and support depends entirely on the number of partners that join with us.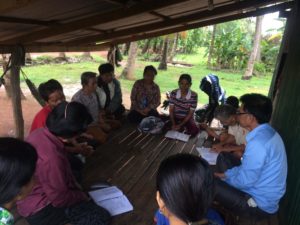 We are running 18 month church planting programs. We choose leaders that have completed our training modules to then go and plant a new church in an unreached village with no Gospel Witness. The ultimate goal for planting new churches is for them to be self-sustaining without dependency on outside sources. However, many of these leaders just need help to start a new work, similar to a business start up. Once the work is up and running, after 18 months, it can then become self-sustaining. We partner by supporting them and empowering them to reach the unreached. These indigenous local leaders plant and pastor the churches in the villages, which also becomes a training center to disciple & train more laborers. Our goal is that they become self-multiplying churches that impact their society and nation for Christ.
Why working through Asian nationals?
They know the language and culture of their country, and thus will avoid the cultural barriers and difficulties in sharing the Gospel
They have access to areas closed to foreign laborers
Very low costs by helping the nationals within their own village
When the foreigner has returned home the national will always remain in the field laboring for life
Please Consider Partnering with Project R.E.A.Ch. in Empowering Asian Nationals. Together we can reach more with the Good News of Christ!