Also the

Christmas in the Villages

Project!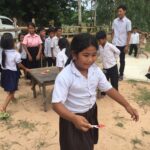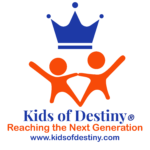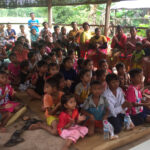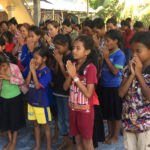 With our

Kids of Destiny Project

, we are reaching the

Children of Asia

and engaging the next generation of the Asian Church. Please join with us by sponsoring our efforts to make a measurable difference in reaching Unreached Asian Children with the

Good News of Jesus Christ,

you can do so by donating below. Thank you for helping us

Reach Eastern Asia for Christ!
THE NEED… THE VAST MAJORITY OF CHILDREN IN ASIA HAVE NEVER BEEN GIVEN ANY KNOWLEDGE OF JESUS AND GO WITHOUT AGE APPROPRIATE MINISTRY ENGAGEMENT…​
…THE REALITY IS THAT MORE THAN 94% OF ADULT CHRISTIANS MAKE THEIR DECISION FOR CHRIST BEFORE THE AGE OF 18, WITH 12 YEARS OLD BEING THE MOST COMMON AGE. THUS, WE FOCUS OUR EFFORTS FOR THIS CRITICAL YOUNG AGE GROUP!
WE ARE ACTIVELY ADDRESSING THIS NEED BY DEVELOPING CHILDREN'S MINISTRY CURRICULUM, FACILITATING OUTREACHES AND CHILDREN MINISTRY TRAINING PROGRAMS. WE APPRECIATE ALL WHO PARTNER WITH US TO REACH THIS PRIMARILY UNENGAGED GENERATION OF CHILDREN IN ASIA!
PAYPAL GIVING:

WE ARE PRODUCING & FACILITATING CONTEXTUALIZED LITERATURE AND MINISTRY PROGRAMS DESIGNED SPECIFICALLY TO REACH ASIAN KIDS FOR CHRIST. REACh INTL. CONTINUES TO EMPOWER AND AID ASIAN BELIEVERS & MINISTRIES TO MAKE AN IMPACT FOR THE CHILDREN OF ASIA.
Thank You for choosing to donate/partner with REACh Ministries. Please note that REACh International Ministries, Inc. is a registered and approved U.S. Tax-deductible 501c3 and all giving records will be provided at the end of each year for each donor that provides complete contact address information.
All Giving is secure and encrypted for your security!
We thank you for partnering with us to Reach Eastern Asia for Christ!