#1 What We do:

The Timothy Project

– 2Tim2:Two
2 Timothy 2:2 And the things that you have heard from me among many witnesses, commit these to faithful men who will be able to teach others also. NKJV …You have heard me teach things that have been confirmed by many reliable witnesses. Now teach these truths to other trustworthy people who will be able to pass them on to others. NLT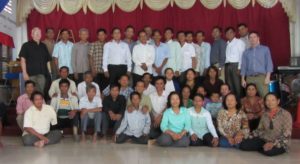 Project REACh targets to help aid Asian local leaders to evangelize and disciple. Therefore, an essential part of our mission is equipping them as Paul did Timothy with the vision and purpose to reproduce leaders that will evangelize & disciple. We do this through our AMGA (Antioch Ministry Group Association) Leadership Trainings. We bring mobile bible schools to indigenous pastors and leaders who can not leave their place of dwelling. So we bring the School of Training to them in modular training campaigns. We cover 3 modules: 1- Position in the Kingdom, 2- Purpose in the Kingdom and 3- Power in the Kingdom. Position as a
Child & to know their inheritance. Purpose to function successfully in their specific calling & gifting. Power to reproduce in the Body of Christ. REACh Intl. Ministries has seen much fruit from training, teaching and empowering Asian nationals. Many leaders now, have taken our school of training and are duplicating laborers within their own ministry networks, thus fulfilling 2Tim2:Two!
#2 What We do:

The CP Project

– Church Planting
Spreading the Gospel through Nationals:
We support & fund national leaders in Asia to bring the Gospel to their own distinct people groups, to reach new territories/villages and to plant new churches. You can help us support a national leader/Church Planter and be part of reaching new people with the Gospel that have never heard before. The number of national leaders we can train and support depends entirely on the number of partners that join with us.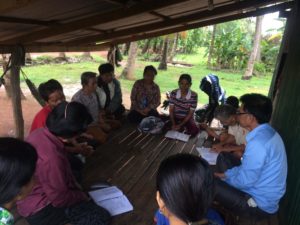 We are running 18 month church planting programs. We choose leaders that have completed our training modules to then go and plant a new church in an unreached village with no Gospel Witness. The ultimate goal for planting new churches is for them to be self-sustaining without dependency on outside sources. However, many of these leaders just need help to start a new work, similar to a business start up. Once the work is up and running, after 18 months, it can then become self-sustaining. We partner by supporting them and empowering them to reach the unreached. These indigenous local leaders plant and pastor the churches in the villages, which also becomes a training center to disciple & train more laborers. Our goal is that they become self-multiplying churches that impact their society and nation for Christ.
Why working through Asian indigenous nationals?
They know the language and culture of their country, and thus will avoid the cultural barriers and difficulties in sharing the Gospel.

They have access to areas closed to foreign laborers.

Very low costs by helping the nationals within their own village.

When the visitor has returned home the national will always remain in the field laboring for life.
#3 What We do:

Food/Relief Project

– Helping with Aid for the Needy
Food Packets/Relief for the Needy:
Currently REACh International is helping to provide Food relief for families in SE Asia and along national borders through our ministry leaders. Covid-19 and lockdowns in these nations has affected many who go without resources to purchase adequate food for their families. If you would like to help us provide packets for families in need, which also allows our ministry leaders to have an open door to share the Gospel of Jesus with them, you can do so by donating below. Thank you for helping us Reach Eastern Asia for Christ!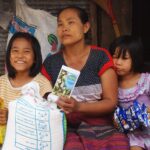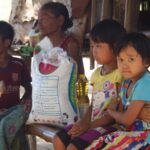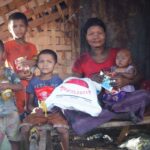 #4 What We do:

The Kids of Destiny Project

– Reaching Un-reached Asian Children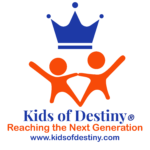 Bringing the Good News of Christ to Un-reached Asian Children:
The vast majority of children in Asia have never been given any knowledge of Jesus and go without age appropriate ministry engagement. The reality is that more than 94% of adult Christians make their decision for Christ before the age of 18, with 12 years old being the most common age. Thus, we focus our efforts on this critical young age group.
By developing children's ministry curriculum, facilitating outreaches and children ministry training programs.Our work is to produce & facilitate contextualized literature and ministry programs designed specifically to reach Asian kids for Christ. We are empowering and aiding Asian believers & ministries to make an impact for the children of Asia, the future of the church.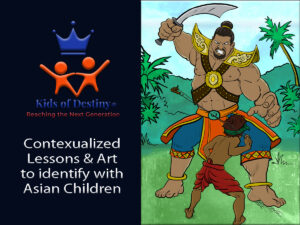 With our Kids Of Destiny Project we are sowing the seed of Jesus Christ for the destiny of forgotten and unreached generations in Eastern Asia by raising awareness and promoting initiatives to minister and reach them in a contextual setting.
The purpose is to see the Asian Church reach and engage this large, ignored harvest of children through literature and ministry programs tailored specifically for Asian Kids. We are helping to provide Asian nationals with cultural designed curriculum and artwork that is developed for 1 and 2-year programs in 10+ languages for here in Eastern and SE Asia.
All the teaching materials are about 500 words per lesson, adapted to be relevant to culture by having artwork that matches their everyday surroundings and by having Asian characters instead of European characters.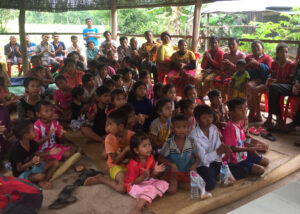 For specific countries like Cambodia, having all the people look Cambodian. All lessons are specifically designed so they are fun and interactive and well crafted that will allow high memory retention for the children.
Please Consider Partnering with Project R.E.A.Ch. in Empowering Asian Nationals. Together we can reach more with the Good News of Christ!